Today we can see bell-bottoms and sneakers that were fashionable in the 80s. It is a loop in which we always move. In this post, we are going to talk about aesthetic style and how to choose clothes that combine with it. 
What is aesthetic style?
As we have already said, fashion is something that changes constantly, and throughout history, we have seen styles that have made a difference and others, however, that have gone unnoticed. One of the ones that is hitting the hardest today is the aesthetic style.
With a large number of international designers who work and make their creations for the aesthetic style, it revolves around the very nature of beauty, art and the taste for everything that is beautiful. This style is characterized because it is mainly young people and adolescents who use it, but this does not mean that they are the only ones.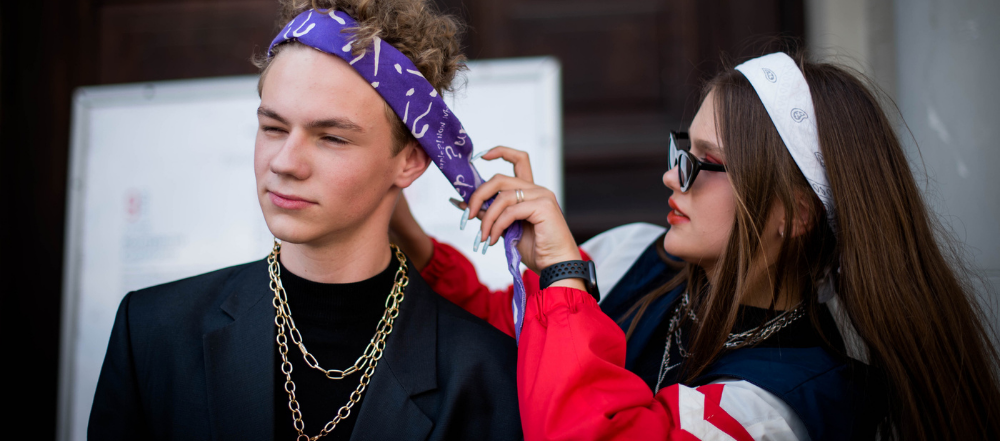 Image: Pinterest
It should be noted that this fashion style was born as a result of a movement that emerged from the Tumblr social network. It advocated the combination of sports, grunge and gothic styles, making some obvious nods to the aesthetics of the 80s and 90s. And, like any fashion trend, it has its style rules to adapt to it.
Also read: How to dress like a hippie
Some questions about this style that you will find curious
The fact that aesthetic style would not exist within fashion if we all liked to dress the same is undeniable. And fashion trends come and go, but they have a number of types within them.
With the COVID-19 pandemic, people's conception of fashion has changed a lot. The aesthetic style may not have been born in this period, but what is very clear is that the way people dressed changed in such a way that people stopped to see what they were wearing, and how they felt about it. she _ For others, it was about trying new things.
Many people found that they couldn't ascribe their taste to just one style of clothing, so they experimented with more variety. When it comes to personal appearance, most people enjoy a variety of outfits and accessories that suit them, that represent their eclectic nature and diverse interests.
What's more, it is very possible that it seems to you that a new aesthetic style trend emerges every day.
How many types of aesthetic styles are there?
Next, we will point out some of the styles within the aesthetic that exist. Let's see.
Art Hoe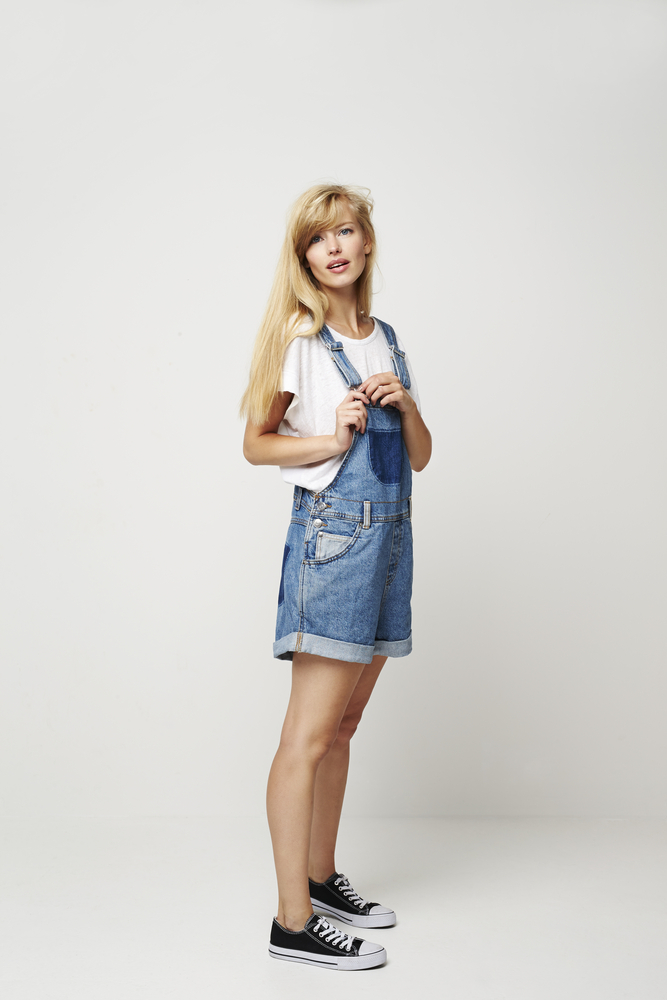 Image: Pinterest
This subgroup of the aesthetic style is based on the connection with nature and flowers. Originally, it was created for people of color, but it is a style completely open to everyone.
DIY painted or unpainted overalls, clothing printed with flowers or horizontal stripes and natural motifs are typical of this style of clothing, as well as footwear brands such as Converse or Vans. 
Also read: How to dress for a long plane trip
VSCO girl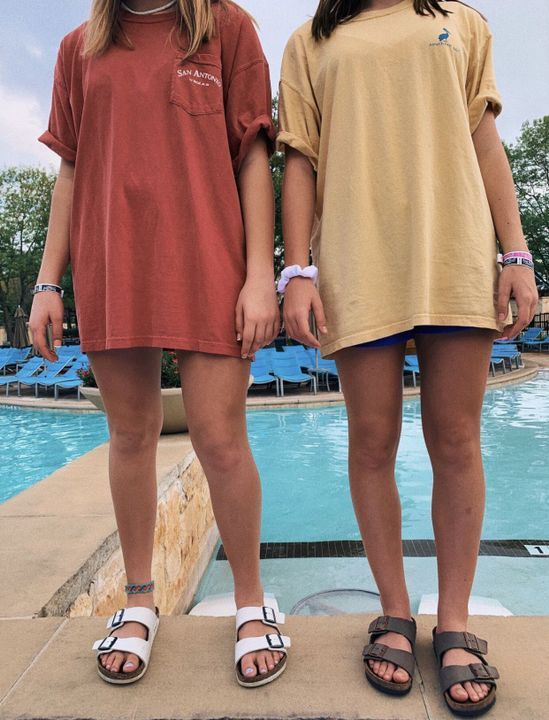 Image: Pinterest
Within the aesthetic style, the VSCO girl gets its name from an image editing app called Visco. High-waisted jeans or shorts, oversized t-shirts, and white sneakers are the official "uniform" for this style. Accessories such as humble pendants are also often used. All this provides a relaxed and very discreet appearance.
Cottagecore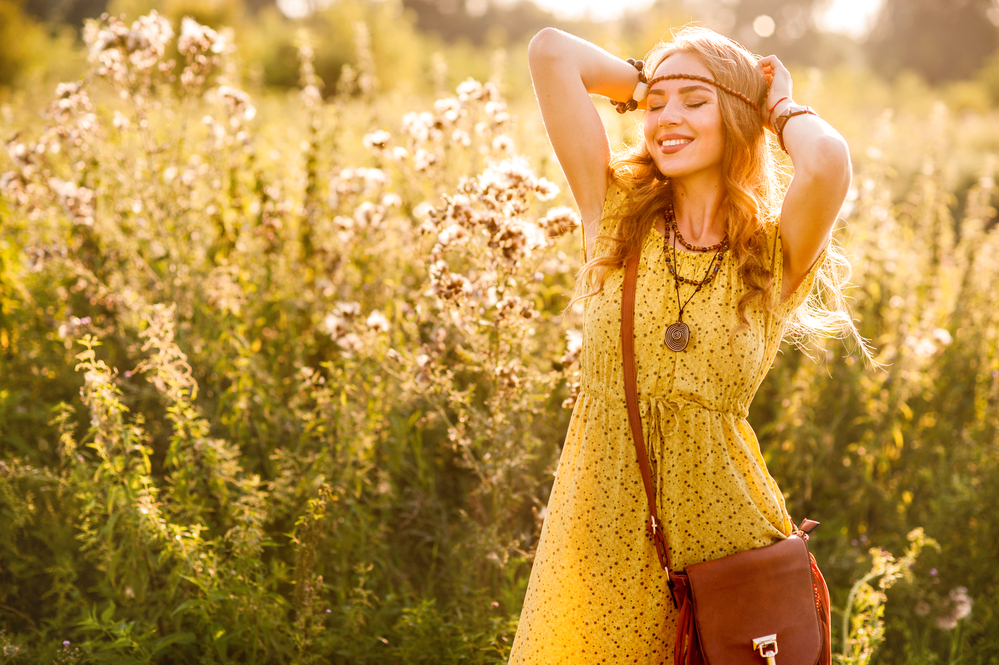 Image: Pinterest
This type of aesthetic fashion tries to reflect a bucolic world in which there is a garden, a cabin next to a river and a wonderful nightgown. It is typical of people who make life in nature their dream.
grunge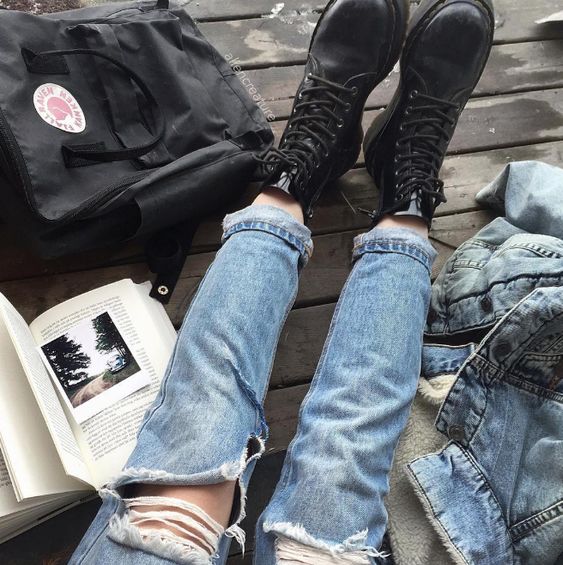 Image: Pinterest
It's like going back to the 80s and 90s. Flannel shirts and mixed prints with dark silhouettes, with lots of tights, combat boots and chokers. The goal is to imitate the aesthetics of bands like Guns and Roses or Nirvana.
Dark Academy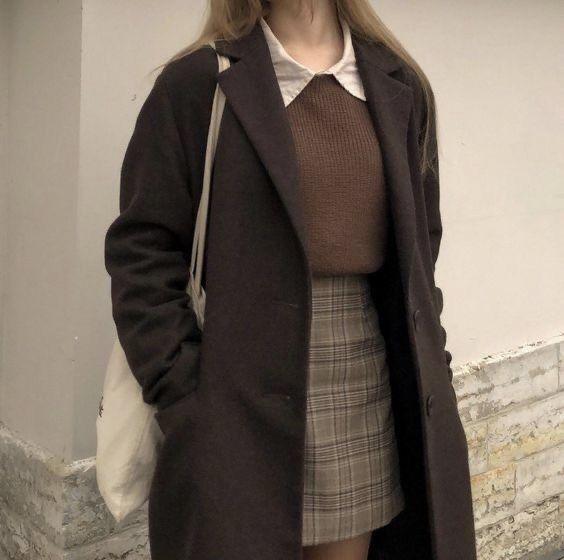 Image: Pinterest
This aesthetic is inspired by the literature, art and writing of the Greeks while incorporating some Gothic elements. In addition, it also has a vintage feel. Try to recreate the clothes worn in private schools in England in the 19th century and, therefore, use round necks or thin cardigans.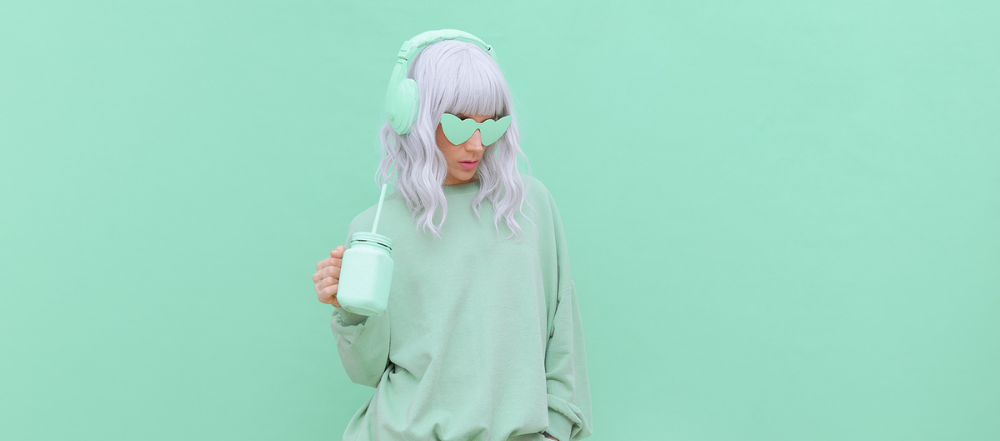 Image: Pinterest
Also read: How to dress for a concert
How to find my aesthetic style?
It is important to look for inspiration from people close to you to find your aesthetic style. It could be a friend or even a famous person. Take a look at the type of clothing they wear and adapt the style to your possibilities and tastes. A good option to get inspiration is blogs and social networks, where you can find a lot of advice. Find out about this style, and identify those trends with which you most identify.
Create your trend board
Believe it or not, it is a great way to create your own style. Once you have inspiration, compile the images on your board. Choose two or three clear examples and, when you go shopping, take a look and try to choose clothes that suit your chosen style.
Also read: Ideas to combine your Ripped Jeans
A capsule wardrobe
A capsule wardrobe is a collection of basics that you can mix and match to create effortless looks. They are classic pieces in neutral colors that combine with everything. You may already have some of these clothes in your closet, stick with the ones that make you feel good and replace everything else with clothes that really work for you. These pieces may be simple, but they will help you show off your unique style by providing a base for more interesting pieces.
As you can see, the aesthetic style is more complex than it may seem at first, but, nevertheless, it is not difficult to achieve and enjoy. All you have to do is know it.