Do you have a concert coming up and you don't know how to dress for the occasion? Don't worry, today we will give you some interesting tips and outfits for such an event so that you will never have any more doubts about how to dress in these situations.
We must not forget that the main thing is that you be yourself; However, we must keep in mind that, depending on the style of music at the concert we go to, if we do not want to clash too much, our image will also be somewhat different. Going to a rock band concert like AC/DC or Melendi is not the same as going to one by Pasión Vega, Ricardo Arjona, Marc Anthony or the Berlin Philharmonic Orchestra, right? Just as it is not the same as going to a  reggaeton, bachata, salsa or vallenato concert, nor is it the same as going to a rap or hip-hop concert. Nor is an electronic music concert the same as one by Justin Bieber. But the truth is that, however, there are a series of common patterns when choosing clothes that will work for almost all concerts (except perhaps classical music concerts, opera or similar, which we will talk about at the end of the article).
First, we will start by giving some recommendations that will be useful for any type of concert, and later we will analyze the details and variations of each specific style.
Also read: How to dress to look younger?
Tips and fashion advice valid for almost all types of concerts
First of all we have to consider what we are looking for, that is, how we want to feel. And, most likely, the answer is that we want to be comfortable, well dressed and at the same time somewhat informal and carefree… oh, and, of course, very cool (unless it is an outdoor concert with extremely cold temperatures). , but this is quite strange since most outdoor concerts are usually in spring or summer). The casual style is what should predominate.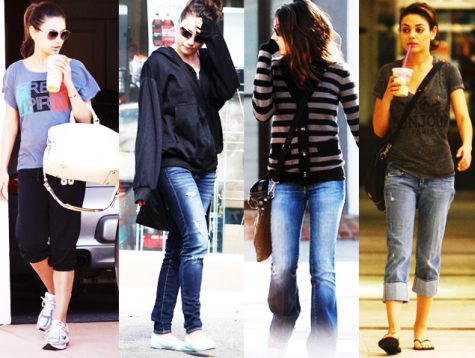 What do I wear from the waist down?
For the legs, a good choice would be some rather wide and light pants , since very tight or tight ones can end up being overwhelming in those situations, especially if it is hot and we are surrounded by many people. For example, a good, very comfortable option would be the so-called very low-rise wide-leg pants , so fashionable lately. Ideally, cotton, lycra or similar fabrics in terms of comfort and freshness. Wide stripes and hippie-style colors are very appropriate and fit into almost any concert.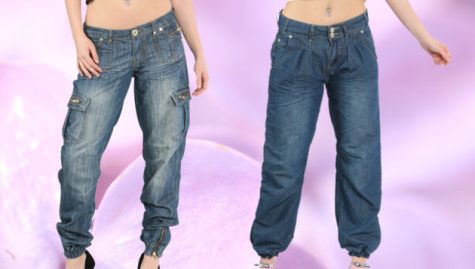 Some pants ( short or long ) made of thin denim fabric especially for summer would also be a good option, especially if you are one of those people who is used to wearing jeans almost all year round. You already know that good jeans are appropriate for any occasion.
A comfortable skirt or cool shorts are also a great choice when dressing for a concert, especially if it is a summer concert festival.
Also read: 5 Tips for choosing an Evening Dress
What do I wear up?
As for the upper part, we will dress in clothing of similar comfort, for example, a light tank top would be very good. However, if we want to achieve a more chic touch, a shirt or blouse in fun, summery colors would also be an elegant option.
And on the feet?
Regarding shoes, an IMPORTANT recommendation: unless you have ankles and legs forged in steel and as muscular and resistant as those of the former Brazilian soccer player Roberto Carlos, as well as a certain penchant for torturing yourself, don't even think about wearing high heels. At most, maybe platform boots would be nice, but not thin heels.
In any case, without a doubt, the best thing to do for a concert is to wear sneakers or low-top sneakers like Converse or Skechers, the kind that conveys such a good vibe.
Regarding flip flops, although it is true that they are quite cool, it is also true that you will end up receiving 200 stomps per minute, so it is better to avoid them as well.
Before choosing the type of shoes you will wear, stop to think if you plan to dance or jump a lot (for example at a ska concert, or at a David Guetta concert), since you may end up in pain and too uncomfortable. Although, just in case, play it safe and be prepared, lest you get more excited than expected later :).
How do I style my hair? What do I do in my hair? What hairstyle do I wear to a concert?
Don't complicate your life when it comes to your hair. You're not going to the Oscars ceremony. Wear your usual hair and worry above all that it doesn't end up bothering you.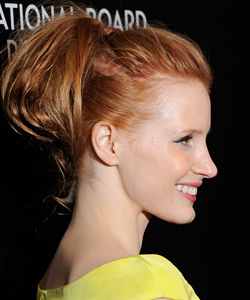 If you have very long hair, we recommend that you make a good bun or a funny and casual ponytail (or ponytail), which will not only help you cool down, but also to visualize the concert and everything that awaits you more comfortably. surround yourself, and you'll avoid having to constantly brush your hair out of your face.
Also read: Ideas to wear skirts in winter
Where do I take things? Should I bring a bag? Should I take a wallet?
A concert doesn't last 10 hours. Do not overreact. She carries the essentials ; Don't restrict your mobility. A wallet, if you don't have pockets, can be a nuisance, and it is very likely that you will end up losing it. Better a light bag and not too big. If possible, it can be a crossbody bag , so that it is better secured and you don't have to worry all the time about preventing it from falling.
To concerts there are those who often carry those cute little backpacks on their backs. It is true that they are the most comfortable and practical when it comes to moving around, however, the problem is that we will not have them in sight and, being in a place where you will have so many unknown people right behind you, it gives a feeling of quite insecurity regarding possible thefts. We do not recommend it…
Needless to say, if it is an acoustic concert or a concert where we will be seated and quiet, with more space and air around us, we may not have to worry about dressing in "so comfortable" and cool clothes, and we can give in something more in that regard. In this case, we can use, for example, elegant heels that enhance our figure.
How to dress for a rock or pop-rock music concert
Apart from the previous tips, useful for any type of concert, we will now give some concrete ideas for dressing at a rock band or artist concert.
It may seem like a cliché, but the leather jacket is perfect for this occasion, and it is also more alive than ever. A leather jacket with a metallic double-breasted closure will give you incomparable style.
You can combine it with worn or semi-ripped jeans.
If you want to be even more of a rocker, under the jacket wear a t-shirt with the sleeves cut off and printed with the name of your favorite group or with a fun phrase or motto.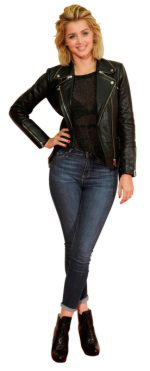 To top it off, put on some lace-up boots. But don't forget what was said above; Comfort is very important in this regard. Get ready to dance and jump! Imagine that discomfort ruined that concert you've been waiting for so long! Avoid it at all costs.
A leather corset or a leather minidress is also appropriate for a rock concert, as long as it is not too hot.
For a rock concert in summer or somewhere very warm indoors, an ideal combination that always fits is a T-shirt (whatever you want!), some denim mini-shorts and some simple sneakers. Yes, it's that simple! You will be the most beautiful and comfortable in the room. Ah! And a high ponytail also goes a long way with this style!
Also read: Old money hairstyles, the elegant trend suitable for all ages
How to dress for a rap or hip-hop concert
Above all, don't forget that you have to try to be yourself. Sometimes it is quite ridiculous to have a very forced or fake look, the result achieved is worse than if we had simply dressed as we always do. Despite that, these small suggestions can help you go more in line with the style of rap music, or similar ones like hip-hop.
A T-shirt and a hoodie with baggy jeans are quite appropriate to wear to a rap concert. If it's cold you can take the opportunity to put on a wool hat. And if it's hot or the sun bothers you, a cap also looks great.
The classic sweatshirt with the three Adidas stripes on the sleeves is quite typical in the world of rap, as well as Adidas or Converse sneakers. However, we do not recommend that you become obsessed with brands. Also, if this is not your style, it is quite absurd to spend so much money on clothes that you are only going to wear once or twice in your life. Yes, you are still committed, other brands that are fashionable in the world of rap are Bape, Nike, Sean John, Puma, DC Shoe Co…
How to dress for a classical music concert
The costumes for classical music concerts, opera, zarzuelas, chamber music … are similar to those for gala nights; They are usually classic or formal outfits.
In the case of men, it is usual to wear a shirt and/or jacket, accompanied by chinos or classic suit pants. Even a tuxedo for the most important events.
In the case of women, an elegant long evening dress is usually a fairly common option; We can highlight its beauty and elegance by accompanying it with discreet costume jewelry or jewelry and a handbag .
In any case, these styles can be mixed with clothing that is a little more "sporty". Well, it is not necessary to be so uptight, unless these are events in which it is clearly specified that etiquette is required. Furthermore, as we have already said before, it does not seem very logical to spend a lot of money on clothes that you are hardly going to use.
In short, if you have a concert nearby and you don't know how to dress for the occasion, you can take into account the style of music at the event and at the same time try to feel comfortable and casual. In general, the casual style is the most suitable, so you can wear wide, light pants, shorts, comfortable skirts, tank tops, blouses and sneakers or low tops. It is important to avoid high heels and flip-flops for comfort and safety. Each style of music has its own variations, but these recommendations can work for most concerts. In any case, it is important to be yourself and enjoy music without worries.