The most famous and prestigious designers have a high international influence, becoming considered authentic fashion icons.
Fashion design is a discipline that goes far beyond the creation of garments. The most famous and prestigious designers have a high international influence, becoming considered authentic fashion icons. As such, its influence lasts for decades. They become cultural and historical references, and mark the designs of dozens of students and fashion professionals with their style.
By studying his career, we can analyze what are the steps to start in this discipline. Next, we will review 8 fashion designers who set trends internationally.
Also read: Discover the 5 Best Fashion Shows from Around the World
Italy, a powerhouse in fashion designers
Among the most classic and internationally influential fashion designers are several Italian designers: Armani, Valentino, Versace and Dolce&Gabanna.
Giorgio Armani is perhaps one of the designers with the most international weight in terms of classic style. He has designs for both men and women, and stands out for his sober and elegant lines. The jacket is one of his star pieces. He is considered the most commercially successful Italian designer.
Their designs also stand out for their comfort and straight lines, as well as the quality of their materials. Their collections for women also have an androgynous appearance, since they do not seek to enhance feminine lines. Quite the contrary, their intention is to stylize those who wear them. As for the colors she uses, they are not strident either.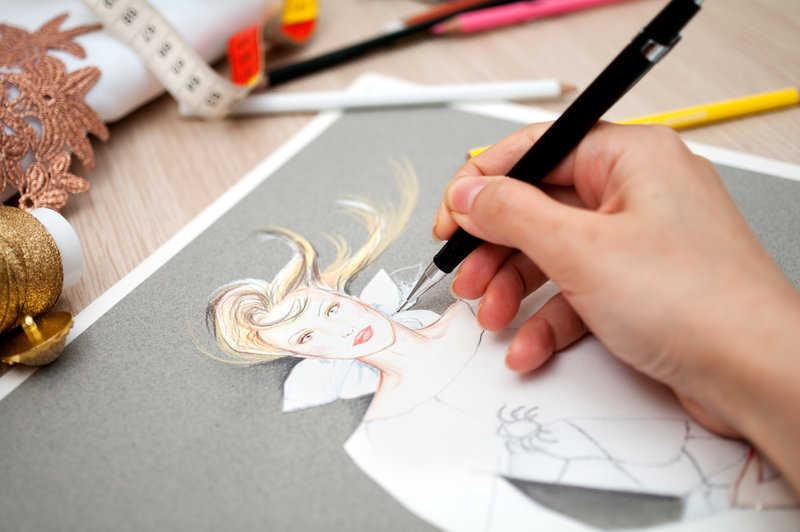 Valentino is another of the Italian designers par excellence. Dedicated to women's fashion, Valentino Garavanni seeks with his designs exactly the opposite of Armani: highlighting women's shapes. Of course, without resorting to exuberance or overload like other fashion designers. To achieve this, Valentino uses bright colors and luxury, but in models with a classic and conservative design.
Gianni Versace died in 1997, but his siblings Donatella and Santo, heirs to the brand and who had been directly involved in Gianni's company for many years, continue his legacy. His designs are still mostly dominated by extravagance. Like Gianni's in his day, since they maintain his legacy and his lines. But this has not prevented them from becoming omnipresent on the catwalks of half the planet. They have very influential clients both in the world of the arts. Versace's designs, although modified and personalized for the occasion, have even made their way into the halls of the Holy See.
Another of the workshops from which legendary designs have come is that of Dolce&Gabanna, which is not just one, but two fashion designers: Domenico Dolce and Stefano Gabanna. Both founded their brand in the 1980s, and their clients include important Hollywood personalities. Fashion designers for men and women, and also accessories, perhaps their most iconic design is the one known as the "Sicilian Dress", listed in 2012 as one of the 100 most important garments in history. This dress is based on a petticoat, with tight-fitting straps and a straight-line neckline, but with curves for each breast and in the middle.
Also read: Street style: What is this trend style and where was it born?
Other internationally famous designers
Among the world-famous designers is Carolina Herrera, a designer of Venezuelan origin who has special relevance in fashion in Latin America and, above all, in the United States. However, its influence also extends throughout Europe. Her most iconic garment is undoubtedly her white shirt, and her designs stand out for their sobriety and elegance.
Herrera is considered one of the women in the world who has the most elegant dressing style, and her seal has been carried into her designs. Among her clients are great personalities from the world of cinema, politics or royalty.
Oscar de la Renta is a Dominican designer, who died in 2014, who gained worldwide fame for being Jackie Kennedy's go-to designer. He designs for both men and women, and his most famous garment is the pantsuit. He was also in charge of designing accessories, and his clients include several American first ladies in addition to Kennedy: Nancy Reagan, Laura Bush and Hillary Clinton. He also had important clients in the world of the arts, such as Madonna.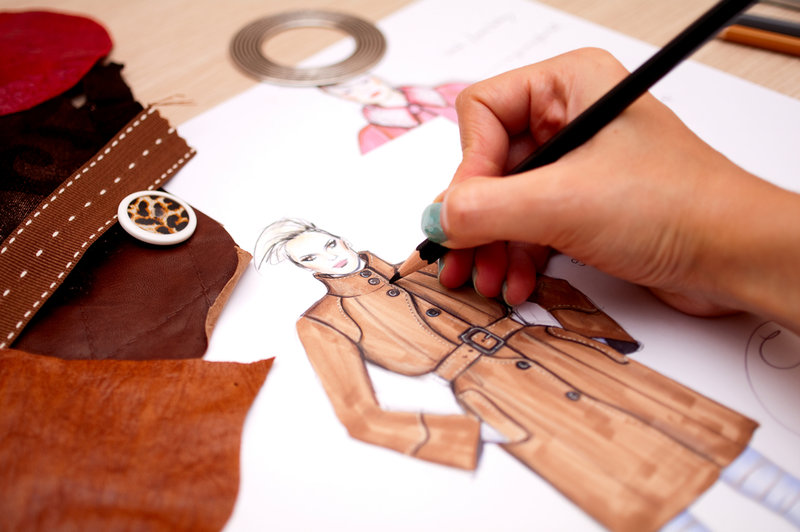 Paco Rabanne is one of the most relevant fashion designers, and perhaps the Spaniard who, with the permission of Cristóbal Balenciaga, has achieved the most fame in the world of fashion. Until 1966 he was dedicated to haute couture, and from then on he took care of giving life to his own designs, which range from swimsuits to film costumes, including ready-to-wear models. His designs, revolutionary in their day, included feathers and metallic materials, as well as geometric designs and prints.
Jean Paul Gaultier is perhaps the most transgressive of the world's most influential fashion designers. In his early days he did not design professionally. Even so, he already caused a great impact among the designers to whom he showed his creations. On the one hand, work with the aim of shocking and scandalizing, popularized by stars like Madonna. On the other hand, Jean Paul Gaultier also dedicated himself to the design of highly elegant garments.
Considered the most groundbreaking of French fashion designers, he has based many of his collections on popular culture and clothing commonly worn on the street. As for his haute couture creations, he adopts a formality that is completely different from the transgressive nature of his most avant-garde collections. Of course, these clothes do not stop being unconventional. Additionally, he has created the costumes for many films.
Also read: What do you need to be a fashion designer?
The designers who mark the transition from classics to current ones
In addition to Jean Paul Gaultier, among the most renowned designers who have opened more doors for today's designers is undoubtedly Karl Lagerfeld. Who died in 2019, this German, famous for his eccentric character, managed to revitalize Chanel after the death of its creator, the great Coco Chanel. He then began a journey through several of the main haute couture brands, among which Fendi stands out, for which he worked until his death.
Miuccia Prada is perhaps one of the most champion designers of updated classic elegance. This Italian, whose real name is Maria Bianchi, is the granddaughter of the founder of one of the most prestigious fashion brands of recent decades. It is, of course, Prada, whose reins Miuccia took over in 1978 after the death of her grandfather. Her lines stand out for their simplicity, and her garments and accessories for the quality of their materials. Currently, Miuccia has managed to turn Prada into one of the current fashion brands of the highest level and consideration.
John Galliano is another of the most talented designers of recent decades. Thanks to him, in addition to having his own brand, he has achieved great success at the head of brands such as Givenchy or Christian Dior. Of course, despite his great talent, his extravagant and irreverent personality in many cases has not helped him at all in his profession, due to having made out-of-place comments on many occasions. The most serious, an anti-Semitic one for which he was strongly criticized and was fired by Dior. Finally, he ended up at Maison Martin Margiella, where he has been since 2015.
Within the current American fashion scene, Tom Ford stands out, who designs for both women and men, and has worked for such prestigious fashion houses as Gucci or Yves Saint Laurent, for which he was responsible for design. An architect by training, he stands out for his creative personality, and he is also a film director. Since 2005 he has had his own brand: Tom Ford. 
Alexander McQueen was a talented British womenswear designer who died prematurely in 2010 at just 40 years old. Highly appreciated in the world of haute couture, he stood out for his wild and irreverent style, with marked Gothic overtones. and some other romantic touch. Considered a genius, he shook the foundations of the fashion industry, with designs that expressed all kinds of ideas about race, sexuality or religion, without forgetting the environment. He received the British Fashion Award and remains an inspiration to designers of all ages to this day. His designs, worn by numerous celebrities, are still current and highly appreciated. 
Also read: How to dress for a long plane trip
Today's most prestigious fashion designers
Italy has always been one of the most important cradles of designers in the world, and in the case of today's most powerful designers it is no exception either, with Gianbatista Valli at the helm. This Italian designer, in his early 50s, began working in the 90s side by side with another great designer: Emmanuel Ungaro. His designs stand out for their classicism, but with baroque touches and at the same time with the ability to reflect the woman's silhouette perfectly. His designs are worn by actresses and celebrities, such as Emma Stone or Amal Clooney, to queens, such as Rania of Jordan. 
Fashion design not only has great representatives in the Western world. He also has them in China, with Guo Pei. This Chinese designer, almost the same age as Valli, started in the world of fashion when she was only 19 years old. She is dedicated exclusively to haute couture, with designs inspired by the East, often with floral motifs, and mixed with gold. She is the most famous Asian couturier, and hers is the yellow dress that Rihanna wore at the 2015 Chinese Gala at the MET in New York. 
Within the national panorama, Teresa Helbig is among the most prominent names in current fashion design. Her designs have been worn by actresses such as Halle Berry and Olivia Wilde. Her first design was a dress to attend a wedding, and since then more than 20 years have passed. Helbig does not follow trends with an expiration date, and her designs are complemented by the use of quality fabrics and almost artisanal work. 
Alejandro Gómez Palomo is the real name of Palomo Spain, a Spanish designer of only 30 years dedicated to men's fashion. Creator of his own brand, in his designs he mixes the romanticism and dramatic touches of Spanish with the sophisticated London style. Of course, with English street touches. Although most of his designs can be interpreted as men's fashion, they are actually worn by both men and women. So far we have seen them on personalities such as Miley Cyrus, Beyoncé, Harry Styles, Paco León, Rita Ora, Rossy de Palma, Eugenia Silva and Colton Haynes. This despite his short career, since he is still considered an emerging figure.