The modeling agencies and everything you need to know
Many women dream of being part of a modeling agency, but they don't know how modeling agencies work.
There are many doubts and issues that I am going to clarify, so that the dream does not turn into a nightmare.
What is a modeling agency?
A modeling agency is like a sales office, in which the staff is in charge of selling your best photos, and every time that happens, you pay them a commission.
A modeling agency works to get jobs.
The best modeling agencies do not represent someone they believe does not have a distinctive enough appearance or presence in front of the camera, because the only way the agency makes money is by finding jobs for their models.
An agency takes a commission from the payment for each job (usually 20% or more) as the fee for finding the job and also for looking for more work.
What is a modeling agency for?
Basically, and in a nutshell, the modeling agency serves as a link between brands, stores, production companies and others.
For instance; A brand decides to do a show of its new collection, in that case, the first step that the entrepreneur must do is to find a modeling agency, and explain the type of event that it intends to do and also the type of model that is looking for, measurements of the models, experience in catwalks, etc.
On the other hand, if a brand decides to take the photos of the campaign of its new collection, in that case they would look for a modeling agency, and they would explain the type of photographs they want to achieve, the type of model they are looking for, measurements, experience in graphics, etc.
How do modeling agencies work?
From that moment, a whole selection is made, within those prerequisites, so that the owner of the brand can choose among those that best match the profile.
However, this is only one of the functions of modeling agencies, and also the best known, but there are other functions.
The most serious modeling agencies to their represented, guide and teach them.
They give her posture classes, they teach them how to walk the runway, the latest makeup techniques, help them find their own style, etc.
They do not charge you money for these classes, unless the agency is also part of a modeling training school.
And they designate a booker who is responsible for the presentation between the model and photographers, makeup artists, designers, businessmen, etc.
He is responsible for managing a model's career.
He is the person who carefully reads all the jobs that come in and decides if you are of the right age, height, appearance and presence for that client.
Depending on the brand or company, modeling castings are held to meet the model and see how she unfolds.
Good agencies only call the models who have previously given the profile to the casting, since making a massive call is only a waste of time.
Modeling is not an easy job, agencies expect you to show professionalism and talent in each contract, since their image and yours depend on that and that you have more and more work.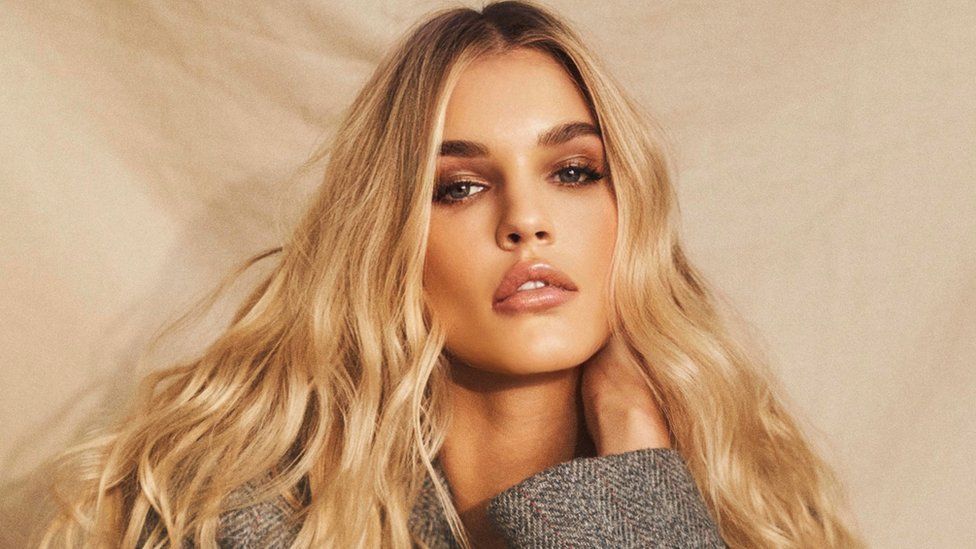 New opportunities and trends
Over time the requirements regarding the models changed.
The time has passed when all the models in an agency needed to be tall and very thin.
Other biotypes are beginning to stand out. The fashion market is expanding and opening new doors.
Companies are beginning to open their eyes to diverse genders and ethnicities, highlighting the diversity of the global population.
Currently the agencies have many more different profiles from each other, different physical types, ages, ethnicities and many more characteristics.
Agencies are increasingly seeing the potential that these new markets have.
However, there are still specific orders, where models are required within the basic, tall and thin patterns.
Parents and modeling agencies
Another very important function of a modeling agency is to make parents aware of everything that happens, if the model is still younger.
Parents should be aware of everything that surrounds their daughter in the agency.
They are informed of the majority of the decisions made, which involve their daughters, such as, for example, jobs that have trips, or haircuts.
Belong to a modeling agency yes or no?
Profits:
They are usually essential when the goal is to become a professional model.
Great job and remuneration proposals.
Work with renowned brands and professionals.
Receive gifts or be an ambassador for brands associated with the agency.
Travel within and outside the country.
Cons:
It doesn't mean you get jobs quickly.
It does not guarantee success to anyone.
It is not the agencies that select the models for a job, but the companies that choose the agency.
Charge a certain value on each job, which can vary according to what was done.
They do not give you the freedom to choose job proposals, without being approved by them.
Be available and have flexibility of days and hours throughout the year for what they need.
Comply with the contract.
Conclusion
The modeling agencies go far beyond a parade on a catwalk. There is a whole process behind it.
A good modeling agency sincerely shows what it expects from the model and the difficulties that will appear along the way. If it is consolidated in the world of fashion it is very difficult and it takes commitment.
Some agencies only act as "photo studios" in disguise, to get money from the models.
It is important to look for references of the agency, to verify if it diffuses to its represented.
You have to do a good research. Do not forget to take into account the commitment of the team with which you would work, before applying or applying yourself to an agency.
The road to being represented is difficult, long and full of challenges. 
You will have to take care of your body and appearance, you would work on your own image.
Many will be the "no" of the agencies, but when they give you your first "yes" you will feel the pleasure of what it is to be able to call yourself a professional model, start your career and fulfill your dreams.